The ANZSCDB has teamed up with
in the UK to provide images about cell biology as a contribution to Public Engagement in science. The images have been produced using research level microscopes and interpreted using pop-up notes
and the CIMR GridPoint device. This provision is free for individual study and non-commercial use in educational institutions.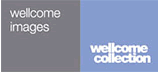 Wellcome Images, part of the Wellcome Trust have supplied many of the images and the project is curated by the CIMR at the University of Cambridge, UK on behalf of the CIMR and BSCB.
Click to continue...
or